Simon Goldberg KC – Trinity Chambers, Newcastle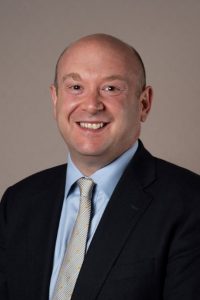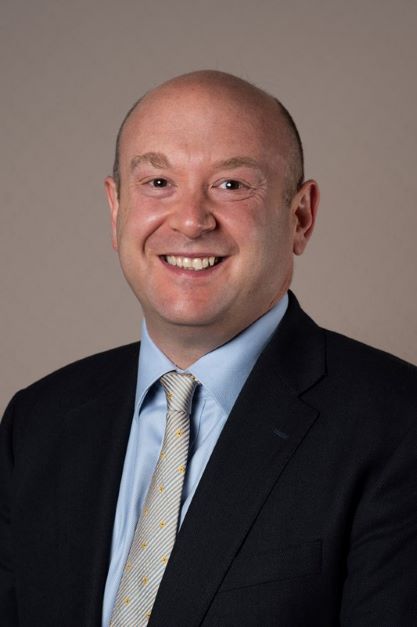 In March 2022, Simon Goldberg KC joined the ranks of silks, making him one of only two specialist business and property silks based in the North East.  As one senior judge put it, Simon – who lives with his family in Gosforth, Newcastle upon Tyne – "is a standard setter and standard bearer for the North East". Simon is head of his chambers' business and property team and regularly appears in the chancery and King's bench divisions of the high court, and in arbitrations. His principal areas of expertise include, amongst much else, contractual disputes, commercial fraud, shareholder disputes, landlord & tenant (commercial and residential) and professional negligence.
Simon has other areas of expertise.  He is instructed in employment disputes involving issues of significant factual or legal complexity and/or which are high value. He advises and represents employers and employees, and has developed a particular expertise in high court litigation. His practice covers, inter alia, discrimination, equal pay, whistleblowing and unfair dismissal.  He frequently lectures students, solicitors and other professionals on business and property litigation and employment law.
Simon was 'born and bred' in Newcastle, coming from a traditional working-class family.  His dad worked in a warehouse and his mum in a hospital kitchen. All his parents' spare money was used to send Simon to a fee-paying private school, the Royal Grammar School, Newcastle, as a day pupil. Simon was extremely grateful for this start in life that his parents made possible for him at some personal cost in terms of lifestyle, holidays and so forth.  Their and his hard work paid off when Simon secured a place at Trinity College, Oxford where he took a BA in jurisprudence.  He was also awarded a Queen Mother's Scholarship and a was a Harmsworth Scholar and Exhibitioner of Middle Temple.  During vacations, Simon had placements, including his first one in a solicitors' firm in its litigation department.  It was that experience that cemented Simon's ambition to become an advocate, having done mini-pupillages around the same time. As Simon rather tongue-in-cheek puts it; "the solicitors did all the hard work and the barristers got all the glory!"
After graduation, Simon returned to the North East in 1998 to attend bar school at the University of Northumbria, becoming the first barrister who had attended there to be appointed to silk.  Simon was delighted to have been invited back as a guest speaker following his appointment to KC.  He hoped he would be something of a role model for other young lawyers in the North East.  Simon secured his pupillage in Newcastle, being called to the bar in 1999.
His aim, says Simon, was always to get steady employment as soon as possible, and he did not even consider taking a 'gap' year out.  His choice of principal practice area was based on a mixture of keen interest in business and property law and employment law issues, and pragmatism – in that these specialisms enabled him "to pay the mortgage"!  Simon was always particularly interested in the intellectual rather than the factual side of legal practice.  He is a recorder for criminal cases as well as civil and chancery ones. He finds crime very interesting, but not so much that he had any doubts about his choice of practice area as there tended to be a preponderance of facts over law in most criminal cases.
Simon made his first application for silk in 2018, three years before he was appointed. He admits that he had thought he had a "decent shot" with his application and that he was "really knocked back" when he failed to even get to the interview stage. It took three years to regain his confidence and submit another silk application, having, in his words, "licked his wounds".  Simon took his courage in both hands and approached the senior judges who would be his potential assessors to gauge his readiness to apply again.  As well as being more confident than before, Simon said that he was "much more strategic" in his approach to the competition.  He had a very good choice of cases and potential assessors.  It did not come naturally, as a self-employed barrister, to ask your peers, clients and, especially, the senior judges to critique your performance. It was an unusual career in that you did not receive feedback from those you worked with and for, as in other professions. It was "very much a confidence thing".
But he had had to interpret the feedback first, particularly from the judges, and Simon wonders whether he had mis-read this on his first application in 2018.  The feedback from assessors was couched in an almost 'coded' language so, for example, "I don't know enough about you and your practice to provide an assessment" actually meant "I won't support your application". "Pleased to support" might actually mean rather muted support, whilst "very pleased" and "delighted" indicated the sort of unambiguous support which would be necessary if the application were to ultimately succeed.
The very strong encouragement that Simon received from the judges and others convinced Simon that the time was right to apply again. But he had something of a dilemma as regards one of his important cases which he was very keen to include on his form in that, whilst the high court judge in the case concerned had strongly indicated that Simon should apply for silk, Simon was aware that there had been some tension between himself and his opponent (whom he would be obliged to list as a potential practitioner or 'P' assessor).  When Simon decided to list the high court judge he had no idea whether or not the opponent considered Simon was ready to apply for silk.  As a general observation, Simon noted that it became increasingly more difficult to identity cases and potential assessors as you went down the list to numbers 10,11 and 12. However, in all his cases, Simon felt confident that there was evidence that went to excellence in at least one or two of the competencies, if assessments were sought on these cases.
Simon had a very decent 50/50 mix of court-based and other work which he felt should provide the necessary evidence for the law, advocacy and 'softer' competencies such as diversity.  Simon's more 'strategic' approach included seeking assistance from a colleague (from a very different practice area) who had been successful in 2015. In hindsight, Simon came round to the view that his first unsuccessful application, far from being a nugatory exercise, had been essential and had taught him a great deal. The KC Selection Panel feedback from the 2018 application, however, was less useful than it might have been if he had been called to interview that time.
The KC interview was shorter than he had expected, but he had assumed that this was no bad thing.  The questions were straightforward, with a couple of questions on each of the competencies with the Panel (legal and lay) pair sharing the subjects.  Basically, Simon was expected to expand on the information he had put on his application form. The interview was a "very positive experience".
Simon said that the KC ceremony at Westminster Hall in March 2022 was "unforgettable; simply the best day ever!"  It was not just the excitement and pomp of the ceremony and associated Inns event that he so enjoyed, but even more so having his parents there on the day to share in his success and joy.  Simon owed his mum and dad a huge debt of gratitude and it was wonderful being able to share his special day with them, his wife and children, colleagues and friends.
Finally, Simon hoped that his appointment and that of other silks each year in the regions, demonstrated very clearly that it was not necessary to work in a London set in order to set your sites on, and achieve, the highest professional achievements.
Date:

February 14, 2023

Category: