We publish below our (now annual) profiles of a selection of recently appointed QCs.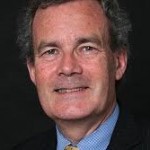 The purpose of publishing the profiles is to illustrate the varied backgrounds and experience of those appointed as QCs. It also helps to demonstrate, through real life examples, that whatever may have been the position in the past, it is no longer the case that advocates have to be white, male, Oxbridge-educated barristers in order to be appointed QC. We also find the preparation of the profiles useful to us, because it gives us the opportunity to gather (admittedly from a small sample) much richer feedback on applicants' views of the QC appointment process. It is thus a valuable supplement to our annual surveys of all applicants, the results of which are also published on this website.
Sir Alex Allan

QC, Stephenson Harwood, London
Louis Flannery
Louis Flannery QC is a partner of and head of international arbitration at Stephenson Harwood. He specialises in arbitration and litigation with a particular emphasis on fraud and/or conflict law issues. He was one of five solicitor advocates appointed Queen's Counsel in 2017.
QC, Devon Chambers, Plymouth
Joanna Martin
Called to the Bar in 2005, having previously worked as a solicitorsince 1996, Jo Martin QC was one of 32 women appointed silkfollowing the QC selection process in 2017, becoming the first QC tobe appointed from a Chambers in Plymouth.

QC, Furnival Chambers, London
Caroline Haughey
Caroline said that the fact that she was now one of Her Majesty'sQueen's Counsel had not really sunk in yet. She had thought that herfirst application for silk would be a 'dry run', so when she received hersuccessful letter – on her birthday – she was very pleasantly surprised.Caroline felt that QC was an accolade bestowed on those at thepinnacle of the profession and an enormously important quality markthat indicated to the court and to clients the highest level of advocacyskills, integrity and behaviour. It was also a beacon of fairness, impeachability and honestyaround the world. The QC 'badge' was also an accolade on behalf of those in the professionwho supported your application and who encouraged you to apply for silk. She consideredthe award, therefore, an enormous honour.

QC, 30 Park Place Chambers, Cardiff
Caroline Rees
Caroline Rees QC becomes the second of only two female criminallaw silks in Wales following her success in the 2017 QC competition.She was one of 32 women (from the total of 119) appointed silkfollowing the QC ceremony in Westminster Hall in February 2018.

QC – European Commission Legal Service
Mr Nicholas Khan
Nicholas Khan QC was one of two employed advocates appointedto silk in the 2017 competition, and the first lawyer to be appointedwhile working in a European Union institution. Nicholas was calledto the Bar in 1983 and has practised almost exclusively in the fieldof European law, both in private practice at the Bar in London andfor many years now as a member of the legal service of theEuropean Commission. He has worked on a wide range of subjectsbut in recent years his work has principally been in the field ofcompetition law, advising on and defending decisions involving household names (e.g.Microsoft, Intel and Google), often entailing "phenomenally large sums of money" from thefines imposed and the damages claims that are likely to ensue.

QC, 1 Crown Office Row Chambers, London
Sarabjit Singh
Sarabjit Singh QC, one of the new silks appointed in 2018, was theson of immigrants from a farming community in Punjab, India. Hesays it was a familiar story: his parents both worked in factorieswhen they first arrived in Britain in the 1970s, Sarabjit's father laterworking as a cab driver, then both parents putting in long hours inrunning a corner shop.