Liz Davies KC – Garden Court Chambers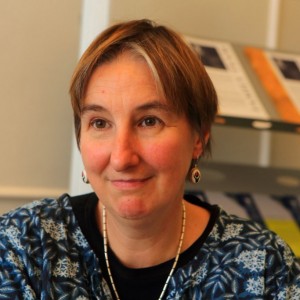 Liz Davies KC – Garden Court Chambers, London
Liz Davies KC is a renowned housing and homelessness advocate, described as "one of the most outstanding, highly regarded and dedicated barristers in the country (with) an infectious passion for social justice." She started out as a solicitor in1989, where her experience in the magistrates and county courts whetted her appetite for representing her clients in the higher courts. Liz switched to the bar in 1994 when higher rights of audience were extended to qualified solicitor-advocates.  She joined Garden Court Chambers in 1997, where she has remained ever since.
Within housing law, Liz steadily developed a particular specialism in homelessness and the allocation of social housing. Liz also practises in areas of community care and Children Act cases, particularly where accommodation is an issue. Like many working in social welfare fields, Liz's campaigning work went hand-in-hand with her legal case work. Liz acts as a consultant to the homelessness charity, Crisis, and has also represented Shelter pro bono in interventions.
Liz had been aware of colleagues applying for silk over the years but never thought of applying herself. However, her practice had developed to a level where she was routinely in KC-level type cases. She was also aware that whilst there were KCs representing homeless people in other chambers there had been none in her own, since Jan Luba KC (now HHJ Luba KC) had become a Judge in 2015.  Liz considered that she owed it to herself, to her chambers, but mainly to her clients, to apply for silk. Her potential assessors were very positive and encouraging.
Liz had just completed the KC application form when she was diagnosed with breast cancer. And when she was called to interview seven months later, she was still recovering from her treatment. The prospect of an interview in London, two hours away, was overwhelming.  Her request for a 'Zoom' interview was declined (an option available during the covid pandemic peak) but Liz was extremely grateful to be offered a face-to-face interview in a town 20 miles away, which she was fortunately well enough to attend.
Her interviewers were friendly and put her at her ease, but it was a hard interview. Liz felt that women were generally more uncomfortable than their male counterparts in using the "I" word.  Liz usually spoke it terms of "us" and the team.
At the time of this profile interview, Liz had just conducted her first case in the Court of Appeal as a silk. By far the most satisfying aspect of being awarded the accolade was the extra attention and respect from the court to the benefit of her clients, particularly the homeless, many of whom have the hardest time getting their own voices properly heard.
Date:

February 14, 2023

Category: