Deanna Heer KC – 5 Paper Buildings, London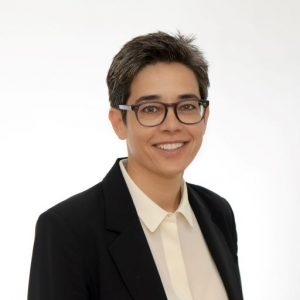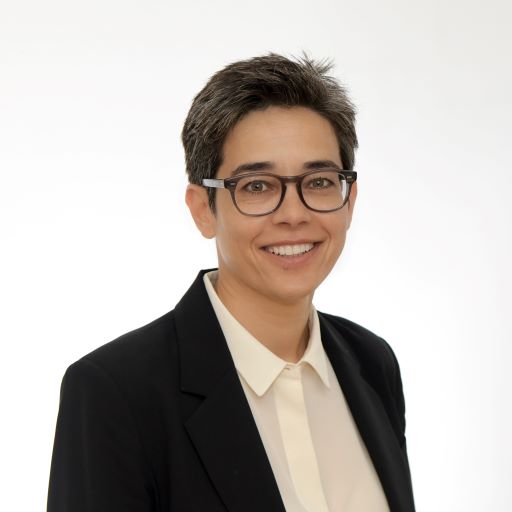 The first few months of 2022 have been career changing ones for Deanna Heer KC. Having just been appointed Senior Treasury Counsel in January (she was made Junior Treasury Counsel in 2015), Deanna, together with 100 other advocates, were bestowed with the title of KC at the appointment ceremony presided over by the Lord Chancellor at Westminster Hall on 21st March 2022.
Deanna – who grew up in Rugby and is the daughter of a Sikh father and an English "with Welsh blood" mother – is a highly experienced criminal barrister. She is a specialist homicide lawyer with a background in organised crime cases including multi-handed trials alleging the large-scale importation and supply of drugs and multi-million-pound money-laundering investigations. Deanna has also prosecuted multi-handed conspiracies to defraud and allegations of false accounting. She now principally takes cases involving murder, manslaughter and statutory breaches by corporate defendants causing death and serious injury. In her inquests work, Deanna has represented medical professionals and pharmacists and the Health and Safety Executive. She frequently appears before the Court of Appeal and advises the Attorney General in respect of unduly lenient sentences.
After attending a local state school, Deanna attended Manchester Polytechnic, one of the first generation in her family to obtain a degree. Having no family or friend contacts in the legal profession, Deanna had not thought about the law as a career.  She applied to study Economics but failed to get the requisite A level grades and thought, "why not study law?" This fitted well with family aspirations that Deanna would take a practical, vocational degree.  She aimed for a career at the bar because it seemed the more "glamorous" option.   After graduation, Deanna studied in Amsterdam for a year with the support of an Erasmus Scholarship. She then studied for the bar at the Inns of Court Law School.  Deanna considers herself as one of the 'last fortunate generation' that were not burdened with huge student loan debts.  Indeed, she wonders how many people like her from similar socio-economic backgrounds can afford to contemplate careers at the bar, particularly ones at the criminal bar and other areas of primarily publicly-funded work.  "That window is closing", she says. These days, Deanna acts as a mentor to bright young people from less privileged backgrounds who have ambitions to become lawyers.
Deanna did an unfunded common law pupillage "learning the trade on the job", working as a waitress in the evenings. She "did a bit of everything" (civil, immigration, family) as a pupil, but having been instructed to defend in a crown court criminal trial, Deanna knew that she wanted to become a criminal specialist "because of the jury advocacy". It was then a question of building up her experience and advocacy skills.  She did not have her sights set on silk in the early days as a junior barrister but at almost twenty years' call (having been appointed Junior Treasury Counsel) Deanna found herself increasingly up against silks in the most serious and demanding criminal cases, including at the Old Bailey. Deanna was also predominantly up against silks in other areas of the practice, such as Health & Safety cases. She began to believe that the time was right to apply for silk, not least so that – if successful – she could become the leader in the biggest cases and take the strategic decisions.
It was not hard for Deanna to select twelve cases for her KC application form, although it was more difficult to tease out and recall some of the details that would provide evidence of excellence against particular competencies.  She was quite concerned about demonstrating her credentials to meet the diversity competency at a level of excellence.  Deanna considered diversity to be a vital competency: It was essential that those appointed silk ("the future leaders at the bar") demonstrated not just an intellectual knowledge of diversity but a visceral and genuine commitment to the issues.  Deanna was aware that her own diversity (in terms of socio-economic background and mixed heritage) had enlightened her outlook, but this was not considered any form of diversity qualification in itself.  However, Deanna was proactive in diversity, for example in relation to the Criminal Bar Association Social Mobility Committee, although aware that "you can always do more". She had remained "nervous" about the competency in the application process. Deanna's other main 'qualm' going into the KC Competition was as to whether she had led in a sufficient proportion of her cases (about half).
Deanna considered the KC selection process to be extremely rigorous and exacting.  The interview – if you were fortunate enough to reach that hurdle – required thorough preparation, which was essential as the interview was very much outside the day-to-day experience of barristers. It was also vital to overcome any sense of 'imposter syndrome' as a woman from a non-privileged background where you were conscious from a young age "not to get above yourself".
Deanna drew on all the resources that she had at her disposal to give the competition her very best shot.  In particular she advises future applicants not to be shy in calling on those who had successfully negotiated the selection process recently.  Let them see and advise on your application form and assist with interview preparation.  Some of the best advice she received was "not to play down your achievements" and "give yourself permission to blow your own trumpet." It was alien to advocate for yourself, but it was essential that you did so in the application form and, even more so, in the interview.  It was important to keep your audience in mind throughout the process.  Deanna found the interview "terrifying but exhilarating" and ultimately, "enjoyable-ish". She "had no idea how it went" afterwards, but she had been confident about her application form and her cases and felt that she had done the best she could.
Being a KC does make a difference, says Deanna.  People look at you with a bit more respect, in your silks.  And at the time of this KC profile interview, Deanna had just completed her first murder trial as a silk and had relished having her own junior. She hoped that the accolade would continue to open up work at a different level for her.
One of the nicest things about the KC process, says Deanna, is the way so many people, including court staff and opponents, had rushed to congratulate her, expressing real pleasure in her success. It was a very enjoyable experience, especially in a legal system that was (necessarily) so adversarial and, at times, stressful. The warmth of colleagues and others made Deanna even more determined to "live up to the accolade" for the benefit of her clients and the criminal justice system, which she was so proud to serve.  She hoped to be able to "pay it forward" with assessments for future KC applicants.
Date:

February 14, 2023

Category: