Margaret Gray QC, Brick Court Chambers, London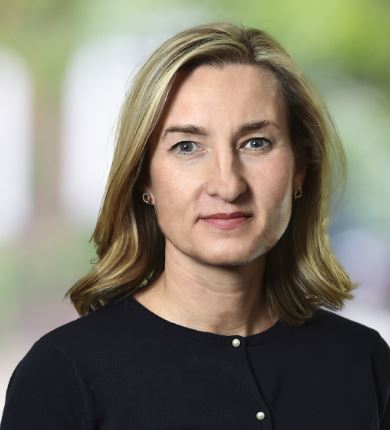 Called to the England and Wales Bar in 1998, Margaret Gray became one of 30 women appointed QC in 2019. Margaret – who is the first in her family to pursue a career in the law – is a tenant at Brick Court Chambers, where she did her pupillage.  She specialises in EU, competition and public law and was also called to the Bars of Ireland (in 2005) – where she was appointed a Senior Counsel in October 2019 – and Northern Ireland (in 2009). She has appeared in over 80 cases before the Luxembourg courts, un-led on most occasions. Margaret frequently represents the Governments of the UK and Ireland, and appeared as counsel for the European Commission in a number of multi-million pound fine cartel appeals, as well as in the High Court. She has a unique expertise in EU regulation of utilities and services between the UK and Ireland, in particular in energy and telecommunications.  Margaret has also acted for each of the UK devolved administrations, including in one of the Brexit Supreme Court cases concerning their legislative competencies. She has, unusually, been briefed by each of Attorneys General of England and Wales, Northern Ireland, and Ireland, and by the Advocate General of Scotland.
Margaret is married to a barrister from Dublin and her practice means that she spends a considerable amount of time commuting, although her call to the Bar in Northern Ireland in 2009 did make life easier in terms of travel commitments.  As a mother of two children Margaret said that she was indebted to her husband and close relatives for the support she has received over the years. Similarly, she was grateful to her colleagues inside and beyond chambers, and her clerk, Tony Burgess, who had facilitated flexible working arrangements even when she was quite junior.  For example, clients would not always require Margaret's physical presence at shorter meetings, even where this would be the normal practice, if some other communications arrangements could be set up.
Her professional interests and the jurisdictions in which she works reflect her own background and interests.  Margaret was raised in Northern Ireland, by her mother from the age of seven after her father died. Margaret said that her mother, and her aunt, had given her "priceless encouragement and support" throughout her life and career.  Margaret attended Ballyclare High School, where her interests were carefully nurtured, before going up to Oxford University (Hertford College) to take a BA in Jurisprudence, and then a BCL  As a student, she volunteered during vacations in the Northern Ireland legal advice centre, and has subsequently tried to accommodate pro bono EU work in her practice, which helped with the diversity part of the QC application. Following graduation, Margaret went to the College of Europe, Bruges to study for her LLM in European Law.  There followed a spell teaching law at Oxford University and the London School of Economics while at Bar School.
Margaret said that serendipitous encounters with inspirational and encouraging people who made time to take a personal interest in her throughout her career had been vital in her progress, including when she was applying for scholarships and pupillage, and in her very early years of practice at Brick Court.  It was "like a dream", she said, when in 2002, following the support of Chambers colleagues, she was invited to Luxembourg to work as legal assistant to European Court of Justice (ECJ) Judge Fidelma Macken (who had particularly wanted a female barrister from Northern Ireland in her team). This appointment for three years could have been viewed as being a step away from her practice during an important stage of her career.  However, Margaret, with the encouragement of key colleagues, considered this experience to be beneficial for someone who wished to specialise in EU law. Margaret saw first-hand the thinking process of the European Courts' judges which proved helpful when then preparing to appear before them.
Margaret said that applying for silk was an incremental process.  In more recent years she had found herself increasingly working on more complex cases, becoming familiar with being on her feet in senior courts up against silks who treated her with increasing respect.  Being on the Attorney General's Panel gave Margaret opportunities for advocacy in sensitive and difficult EU cases, contributing to the necessary experience for the QC application form to be accrued. She started to receive encouragement to apply for QC from her colleagues inside and beyond chambers and from the senior judges with whom she had long-standing relationships.  These included the European Court judges she had worked for and who took a keen interest in her career progress.  One solicitor for whom Margaret acted for a range of private clients told her that it would make life much easier (for them!) if she were actually appointed to silk!
As regards the necessary cases and potential assessors for the QC application form, and  having enough cases without being led, Margaret felt that the application process was a bit of a 'moveable feast' as new cases arose and older ones fell outside the three year period. Margaret began writing up her application form before Christmas 2017 but "nearly decided to adjourn for a year" as she had a heavy workload and other personal commitments, but kept going. Overall, she found that the application form helped her focus on what she needed to put before the Selection Panel. Margaret found it useful, therefore, to have space on the form where she could explain the inclusion of the Luxembourg judges amongst her list of assessors.
It had been a long time since her last interview – back in 2002 – but Margaret felt that the Selection Panel interviewers were clearly well-briefed about her and her practice and, looking back, their questions seemed designed to allow her to flourish even though it was tough at the time.  She found it a huge privilege to be interviewed by Dame Janet Smith, before whom she had appeared before many years before in the Shipman Inquiry.
She said that overall the application process was demanding but also supportive.  Margaret had strong praise for the comprehensive support that she received from the QCA Appointments secretariat who went to considerable lengths to ensure that she got an interview slot and location to fit in with a period of extremely heavy professional and personal commitments.
Finally, Margaret said that it was humbling and somewhat overwhelming that senior and busy colleagues and judges had provided such encouragement and support and had expressed such genuine delight in her success in the silk competition.  The silk ceremony was a lovely and moving family day, shared with Alec Haydon QC, Fionn Pilbrow QC and Victoria Wakefield QC from her chambers.  The ceremony was also a great testament to the British democratic tradition – it was a huge honour to be in Parliament and emerge from Westminster Hall as one of Her Majesty's new Queen's Counsel.
Date:

March 4, 2020

Category: