John Mehrzad QC – Littleton Chambers, London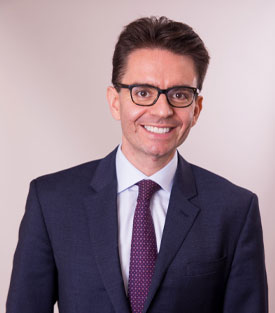 John Mehrzad QC was appointed silk in 2020 after just thirteen years' practice at the Bar. He practises in employment, commercial and sports law with a focus on domestic and international sporting arbitrations and High Court business protection litigation.
In terms of sports law, John mainly acts in financial disputes between clubs, managers, players and agents, and on regulatory matters, including disciplinary and equality issues.  Amongst other roles, John is a leader in conducting independent reviews in sport, for example, UK Athletics' handling of allegations concerning Alberto Salazar.
John recalls as a ten-year old seeing the beautiful lawns and buildings of the Temple, London (where he now works). When he asked his parents what happened there, they did not know; the family having no connection with the legal profession. His mother was Irish and his father a political exile from the 1979 Iranian revolution.  John recalls growing up hearing tales of imprisonment, summary executions and displacement, which instilled in him a passion for justice.
From the age of thirteen John was raised by his mother alone after his father died. He studied history and languages at Trinity College, Dublin, followed by a post-graduate and lecturing at Nantes University, France. After completing a masters in political history at Oxford University, John attended Bar school in London.
The growing but still niche area of sports law was a natural choice. John had been very keen on sport from a young age, rowing being a particular passion – in which he earned a senior international vest after years of torturous training since, in his own words, he had 'no natural talent whatsoever' for that discipline.  He feels strongly that the attributes needed for top-level sport overlap with those required for success at the Bar, not least self-motivation, hard work and a strong will.
Before embarking on his legal career, John worked as a stagiaire in two EU institutions and in finance for a year.  That commercial experience has proved useful in his practice, by avoiding being distracted by legal niceties to the detriment of business goals.  After his pupillage, John took tenancy at an employment and common law set, gradually focusing on the commercial aspects of employment law, with an increasing number of sporting clients.
After five years, John moved to Littleton Chambers, where he set up, and has since led, its Sports Law Group.  That Group's 'Inspire' Sports Law Initiative offers work experience and mentoring to underrepresented groups at the Bar and athletes transitioning into legal careers.
After a run of successful higher court cases, substantial arbitrations alongside and against QCs, and a number of high-profile independent reviews, John decided the time was right to apply for silk, especially since he had been overlooked for certain instructions by some clients or appointing bodies who wanted a "QC" label.
To prepare for his QC interview, John left no stone unturned.  He had mock interviews, analysed his body language, knew his application form back to front and thoroughly researched each of the interviewers.  The interview itself went as John expected.  The interviewers' first question concerned sports law, which allowed John to demonstrate quickly that his practice was not "run of the mill".
Overall, John found the application process to be fair and testing, albeit a long one. He began serious preparations in the October before the competition year and, following his interview the following September, John did not have too much difficulty in putting the competition to the back of his mind and getting back to his busy practice. However, it was a long wait until the official outcome in mid-January in the following year.
John, his wife and his mother had "an astonishing, incomparable day" when they attended the QC ceremony (just days before the first national lockdown).  John said it was also wonderful speaking to some members of the Selection Panel at the ceremony.
Looking to life as a newly appointed silk, John had by the summer of 2020 already seen his sports law practice become even busier and he expects to have to manage even more 'plate spinning' in future. Whenever he can though, John still finds time to go running with a fellow Temple QC to clear the mind.
Date:

February 26, 2021

Category: