Catherine Heyworth KC, 30 Park Place, Cardiff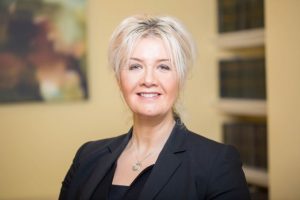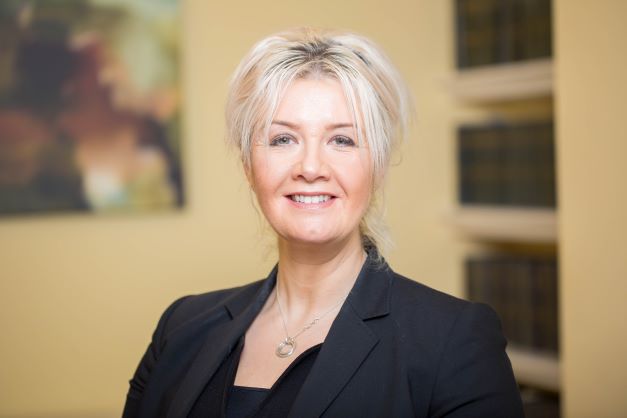 Catherine Heyworth KC is a family law practitioner who was called to the bar in 1991 and appointed to silk in 2022.  Catherine is usually instructed by local authorities to conduct complex and demanding cases which span a broad field but with a particular focus on sexual abuse (including historical allegations), physical abuse, infant/child death and severe neglect.  She also conducts cases involving 'honour' based violence and forced marriage; secure accommodation and deprivation of liberty. Other cases involve fabricated induced illness; non-accidental injury cases (including head injuries); salt poisoning; and allegations of murder and attempted murder.  Catherine is also in great demand as an expert barrister in cases entailing genetic disorders (including prader willi syndrome, osteogenesis imperfecta and Ehlers-Danlos syndromes. In addition to her publicly-funded work, Catherine is instructed by parents and guardians and has a strong reputation for managing the needs of vulnerable clients in complex care proceedings.
South Wales valleys "born and raised", Catherine's route to the bar was not conventional. Her parents both school teachers. Catherine attended local state primary and secondary schools. Whilst at primary school, Catherine would cross the road to her grandmother's house at lunchtime where, over lunch, Catherine and her grandmother watched the latest episode of the highly popular courtroom drama series, "Crown Court" on ITV. Catherine was fascinated by the drama of the court proceedings and the role of gowned and be-wigged barristers. Just eight years old and with no family or friend connections to the law, she decided she wanted to be a barrister when she grew up. Catherine's parents had co-incidentally suggested to her extremely bright, older – by four years – brother that he could realistically aspire to a career in the law.  However, he had other ideas and fulfilled his own childhood ambition by becoming a train driver.
Catherine's parents supported her career ambitions, in marked contrast to the attitude which she encountered at her secondary school. When her school's careers advisor asked her what job that she had in mind after leaving school she told him of her ambition to become a barrister, he was totally dismissive. He said that a career at the bar was not something a state-educated girl from the Welsh valleys could aspire to.  He gave her ten minutes to come up with another, realistic, career option. Having been brought up by her school teacher parents to be respectful, Catherine was at a loss for an answer but felt she had to give one, and eventually blurted, "airline pilot"!  Before angrily dismissing Catherine from the room, the careers advisor told Catherine she should choose between working behind the counter at Marks & Spencer or at the local ladies' underwear factory.  The encounter left Catherine even more determined to pursue her dream of becoming a barrister.
After A levels, Catherine attended a local polytechnic in order that she could continue to live at home whilst studying for her law degree. Her parents would not have been able afford the costs of her accommodation if she had studied somewhere else further away from home. After graduation, Catherine had no other option but to move to London to attend bar school. Her first day at bar school left Catherine with the feeling that she had bitten off more than she could chew – she had imposter syndrome before the term was coined.  Catherine and another polytechnic graduate were advised that they would be unlikely to pass the bar exams. Catherine found a public phone box to call her mother to say that the careers advisor had been right, that she had no business aspiring to become a barrister.  Catherine's mother told her to put such a daft idea out of her head; she had every right to be where she was and had got there on merit. Her mother gave Catherine the encouragement to persevere.  In a year or so, having passed her bar finals, Catherine secured a pupillage at Iscoed Chambers, where she began to build a highly successful career before joining 30 Park Place, Cardiff.
At first, Catherine did family law work, persuaded to do so by her clerk on the dubious basis that "girls do family, boys do crime."  She recalls feeling slightly robbed at the time, but felt she was in no position to challenge the advice. As it happened, as time went on and Catherine's practice developed, she found that her family law cases increasingly blurred the boundaries between family and criminal law, with cases such as those dealing with multifaceted fatal injuries and historical sexual abuse.  The cases were morbid and tragic but also fascinating and extremely challenging.  Catherine became increasingly settled and happy in her developing practice. Besides the satisfaction of the actual work, Catherine emphasised how privileged she felt having such supportive and inspiring colleagues, who over the years had taught her so much, including how to balance her professional and personal lives.
A few years ago, a close friend at the bar asked Catherine why she had not applied for silk, despite being a highly respected and in-demand senior junior. When she answered that she did not have the right sort of background and was "not the sort of person" who got appointed to King's Counsel, her friend said that Catherine had the worst case of imposter syndrome she had ever seen. Catherine realised this image she now held of herself, had held her back in making applications.
There were also other reasons that Catherine did not consider applying for silk earlier.  In particular, for a significant number of years she had been a single parent. Her priority was as a mother to provide her daughter, Lydia, with consistent presence and parental support, and not to "drag around the country" doing the sort of cases that could dominate a silk practice. Even when Lydia went to Exeter University (to study law), Catherine did not apply for silk, wanting to be able to get there when and if she was needed.  Family always came first.  (In a joyous piece of synchronicity, Lydia was called to the bar three days after she had accompanied her mother to the silk ceremony at Westminster Hall!)
In addition to her close friend's wise counsel, Catherine was increasingly being persuaded by respected colleagues and judges who knew her work well, to think seriously about applying for silk given the level of her practice. This encouragement tipped the balance and Catherine finally embarked on her application for KC. She was still, nonetheless, rather nervous about "bothering" her assessors and, at the back of her mind, was a dread about how she might feel if she were to be unsuccessful.  But, she says, you have to "take a leap of faith" and face down your fears.  Deep down, Catherine knew she had every right to apply for silk, no less than any other applicant, irrespective of their personal backgrounds. The application process as a whole was incredibly demanding but Catherine was determined to give it her best shot. Just finding the time to fill in the application form presented a great challenge. And there was the difficulty in selecting between her cases, to list on the form, to provide the best possible evidence on the competencies from herself and her assessors.
Catherine was delighted to be offered an interview, but also rather nervous, not least because she had recently started a course of medication.  The medication had some uncomfortable side-effects such as pronounced blushes and a very high body temperature, which it was difficult to not feel self-conscious about.  However, having spoken to KCA about her concerns as to how these symptoms might be perceived by the Selection Panel interview pair on the day, "The people at KCA were so understanding, kind and reassuring" and Catherine felt much better. This allowed her to concentrate better on her preparation for the interview, which centred on ensuring her thorough familiarity with her application form and with her cases. The aircon in the room was "beautifully arctic" allowing Catherine to relax a little bit more into the interview. When Catherine mentioned her concern about the temperature for the interviewers, they told her to not to worry and emphasised that the interview was all about her and about providing the best possible environment for her to give of her best. The interview was as "relaxed as it could be in the circumstances".  Far from "making a fool of myself and wasting the Panel's time", as she had feared, the interviewers made it clear that Catherine had every right to appear, on merit, in front of them to make her case for appointment to silk.  She realised how unfounded and unnecessary her panic and sleepless nights about the interview had been.
The interviewers' questions were all "clear, measured and appropriate" and there was no problem if she needed a question to be repeated, with the interviewers most happy to do so.  Following the interview, Catherine came to really understand just how much her fears and self-doubts had held her back from applying for silk for far too long.  It was testament to her experience in the process that Catherine immediately decided that if her first application was unsuccessful, she would apply again – so long as the Panel's feedback was sufficiently positive.
Catherine said that she found Competencies A (understanding and use of the law) and B1 (written advocacy) the most demanding. This was due to the nature of her practice, where the law can be "quite routine and settled" and where most of her advocacy was on her feet before the court.  It was therefore necessary to identify the cases where she had demonstrated these aspects to the necessary level of excellence, backed up by the views of her assessors.  Catherine advises anyone applying for silk, to think extremely carefully about your cases in relation to the Competency Framework annexed to the Guidance for Applicants – and above all else, "to be yourself!" By looking again afresh and in detail at her cases, Catherine realised that most of them were in fact far more complex than she had come to think of them due to her familiarity and expertise in her field.  And because she now knew that these cases accorded with a level of practice that indicated a barrister operating already at the level of King's Counsel this boosted her confidence.
Late 2021 and early 2022 was a bitter-sweet time for Catherine. She was delighted and extremely grateful that she was 'tipped off' about her success in the KC competition in an e mail from KCA, on 20th December 2021.  Catherine's mother sadly died from cancer a few weeks later having only received her diagnosis on 6th December. So, for Catherine, learning of the result of her application before Christmas, meant that she was able to celebrate and share her success with her mother. On New Year's Eve, Catherine took her mother from her home to the cancer hospital.  Catherine was cheered a little when visiting a local florist for the funeral flowers, when the owner knew all about Catherine's elevation to silk from Catherine's very proud mother – as indeed did half the population of the valleys! Catherine realised just how proud and happy she had made her mum before she passed away.  Catherine was so pleased that she had not put off her application for another year.
Catherine did not know how the KC appellation would change her work/ life balance.  Whilst the demands and expectations of a silk from the bench and clients were very considerable, on the plus side you got more time to think about your cases. At the time of this profile interview, Catherine was holding five one-month trials.  And as a silk she no longer had the burden of managing a senior-junior's diary alongside doing the bigger cases. Catherine advises other female barristers, many like her with considerable domestic and family responsibilities, to not delay their applications for silk.  Their experience with 'juggling' home and work lives would stand them in good stead when it came to applying for, and becoming, a silk.
It was especially delightful to be able to share the day with her dad, partner, daughter, step-children and good friends and colleagues.
Catherine did admit to a brief sense of imposter syndrome on the morning of her first case as a new silk, as "the new kid on the block".  But that feeling rapidly passed as Catherine drew on all that she had achieved as a mother and as a barrister with 30 years' experience at the bar. She had every right to wear the swanky wig and silk gown. She had earned it and she merited it.
Date:

February 14, 2023

Category: