Anna Dilnot QC – Essex Court Chambers, London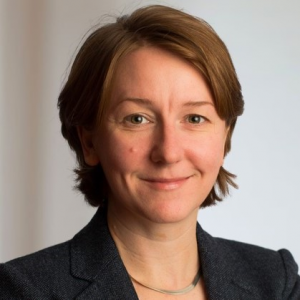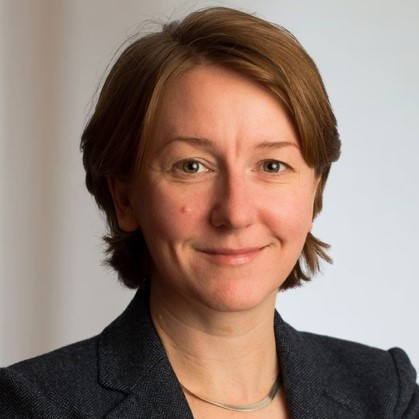 Anna Dilnot QC has a broad commercial and Chancery practice and specialises particularly in conflicts of law and commercial fraud, in addition to which she has extensive experience in international arbitration and courtroom advocacy. Anna was appointed Queens Counsel following the 2020 competition. But she never had any "grand plan" to become a lawyer, much less to achieve the heady rank of silk.  Anna says she came from an "ordinary background" with no family or friend connections to the law, didn't know any lawyers and was the first in her family to attend university.
Anna "fell into law by accident", as she puts it: a mysterious external careers advisor looked at Anna's results and reports and told Anna that she should aim to "do law". That seemed like a bad bet to Anna, who knew nothing about it (and neither did her teachers) and in any case, she wanted to do English. However, she threw a couple of applications to "do law" into her UCAS form, which were promptly rejected on the basis of 'insufficient commitment'. Anna persuaded University College London to offer a place to do law and French law, and UCL did so on the condition of Anna achieving the highest grades across her A levels – which, to her great surprise, she did.
Following university, Anna would ideally have aimed from the outset to become a barrister, but that was not a viable option for her in 1998 when she graduated as there were no pupil awards. Attending Bar School would have necessitated taking on large debts – Anna had no wealthy parents to fall back on – and there was always a high risk that she would not secure a pupillage or a tenancy, even with good grades.  Anna was not prepared to take that risk.  Other factors also deterred Anna from seeking to becoming a barrister from the outset.  She lacked the sort of background that could provide young people with realistic information about and connections to the Bar, and the essential confidence that it was achievable for her. Even at university, few among her cohort intended to seek pupillage, and those who did tended to have money behind them and connections with the Bar (generally family members who were barristers).
Anna therefore decided to set her sights on becoming a solicitor, and she was offered training contracts at several City law firms (who would pay for law school and pay her a salary during training), ending up at Stephenson Harwood, which seemed more interesting and more modern than some of the others (some had even threatened to make prospective trainees wear uniforms at law school).  She enjoyed litigation, was terrible at transactional work, and so qualified into the commercial litigation department, where she was regularly sent over to the Bankruptcy Registry and Companies Court by a partner who was happy for her to do her own advocacy – which she learned by trial and error and by frequenting other courtrooms to watch senior advocates when she should have been working. Over time she acted increasingly in the role of junior and, after achieving solicitor-advocate status, led her own cases.  Anna had nothing but praise for the support and superlative training she received at the law firm (and subsequently at Simmons & Simmons, which she joined in 2005). For example, Stephenson Harwood gave her the opportunity to work on one of the most demanding and exciting cases of her career in commercial litigation, in the alleged gerrymandering at Westminster Council by Dame Shirley Porter. Simmons & Simmons gave her the Prince Jefri Bolkiah case. This experience ignited Anna's interest in commercial fraud, which she came to specialise in.
As Anna became more senior as a solicitor, it became clear to her that barristers got the "most interesting end of the work", at least from her perspective, and had greater independence and strategic control.  She reached a 'crunch' stage in her career when she either had to become a partner and commit to that career path, or make the switch to the Bar – and while there are now several solicitors who are known advocates or QCs, that was not the case then. Being a partner would have meant increased involvement in marketing and business development, which did not greatly interest Anna and for which, she says, she had no real aptitude. Moreover, that work would increasingly have taken her away from the work she enjoyed, law and advocacy.  However, switching to the Bar was a considerable risk. Her career as a solicitor was going well, she was allowed her a considerable degree of latitude to do what she wanted, and at that time solicitors rarely transferred to the Bar. One senior partner described her decision as "quite mad".
The transition was in fact fairly straightforward: the BSB exempted Anna from pupillage, she was offered a tenancy quickly and – once taken on as a tenant – was slotted in 'higher up the board' rather than as junior tenant, allowing her to conduct more complex cases immediately. Crucially, her cases followed her and the partners at her old law firms instructed her. Without that support, it would have been far more difficult.
Anna has always "done things in stages" in her career, achieving goals (which often initially seemed out of reach) before thinking of new ones, and therefore had no thoughts about aiming to become a Queens Counsel when she was called to the Bar in 2008.  It would have seemed like "a ludicrous ambition" at that point: she had to focus on developing a practice and working hard to ensure she was at the standard of other juniors who had taken the traditional route to the Bar. Once she had achieved that, Anna would "very happily have remained as a successful senior junior" for some time; she was in no rush to take silk.  However, in a familiar story, her Head of Chambers, senior clerk and other colleagues said she should and coaxed ("and gently nagged!") her to apply.
On the one hand, Anna felt it might be too soon as, even including all her time as a solicitor, she had been a litigator for only seventeen or so years.  She was also aware that the application process – and the application form in particular – was highly demanding, and time-consuming. On the other hand, Anna was aware that she probably had the 'right' sort of cases in the relevant three-year period to make a viable application. She also recognised that she had reached a stage in her career where she was almost always leading cases or acting as sole advocate, up against silks, or being used interchangeably with them. Ultimately, Anna preferred to lead her own cases, and while oral advocacy can be the most difficult part of the job, it is also the most interesting and enjoyable ("once you get going").
So, Anna took the plunge and, somewhat to her surprise, was successful.  But she did not find it an enjoyable process. It was well outside of her experience and comfort zone.  She found the application form "awful", but chambers' silk colleagues were very kind in sharing their application forms with Anna, providing her with an idea on what the QC Selection Panel was looking for. Also, courtesy of the Covid-19 pandemic and the resulting lack of other entertainment options, Anna had some time in the evenings to fill out the form.
The most daunting part of the whole application process for Anna was in asking prospective assessors whether they would be willing to provide her with an assessment (something many other profiled QCs, overwhelmingly women, have mentioned as angst-inducing).  She was acutely aware that it was an onerous task for the judges (who were often asked to provide several such assessments each year) and Anna had to rustle up the courage to write to them.  Anna was not at all confident that enough judges would be prepared to support her application.  She had cases where her clients' conduct had been very difficult, and it was natural to be concerned that "as the advocate you get blamed".  In the event, however, the rapid and positive responses to her letters made her feel a little better about that aspect of the process, and she realised that it had not been "an outrageous ask". (Again, overwhelmingly reflecting the experience of others).
Anna was so delighted at being invited to interview that she almost felt as though it did not matter whether she was ultimately successful; she simply felt that her decision to 'bother' the judges had been vindicated. As to the actual interview, Anna said she was out of practice, and the interview was very different to any she had experienced previously.  But she quite enjoyed it. The interviewers seemed interested in what she had to say and there was "a bit of a debate" rather than answers meeting silence. However, she thought some of the questions were really quite general. She had not previously analysed the role of a barrister or QC through the 'competency based' lens of the application process: "In your practice you do what works for you, based on experience" rather than articulating or rationalising what that is.  But the whole process, and the interview in particular "really made you think".
Anna was aware that in some practice areas it could be quite difficult to evidence either oral or written advocacy due to relatively limited opportunities.  She said it had been important in her career development, and especially so in the build up to making her QC application, to take cases that provided opportunities for oral advocacy, even where this meant turning down bigger, more prestigious, and more financially rewarding cases, as these would not provide the opportunities to get on her feet in court.  You had to be at "the sharp end of the work" and be prepared to take cases "inside your discomfort zone", which besides providing opportunities for oral advocacy, could also provide exposure you to new areas of law and ways of thinking.  In her practice area, large, lengthy and lucrative cases could be very tempting to take, but these ultimately could scupper your chances of taking silk if they did not get you into court.  Fortunately, Anna's chambers (and the commercial Bar more generally) were accommodating and increasingly encouraged juniors to do as much oral advocacy as possible.
Anna has not noticed any substantial change in her practice since taking silk.  She has continued with her senior-junior cases whilst also picking up new QC briefs, and she has a pretty full diary up until the end of 2022.  Anna recognised that she was fortunate in that in her specialism (commercial dispute resolution) the move up to silk did not entail such acute career and financial risks as were often involved for colleagues in other, particularly publicly funded, fields. Similarly, although Anna's cases were complex and challenging, she felt that a sense of perspective was needed given that ordinarily they were fundamentally disputes about money – "nobody dies" as she puts it: however important financially or strategically, Anna's cases did not tend to involve the sorts of serious life-changing events that colleagues in different areas of the law handled every day.
Anna found that in her area of practice the changes on taking silk tended to be incremental, as one took on bigger, more legally complex, and more financially valuable cases. However, for Anna, taking silk had resulted in instructions which in all likelihood would not have been available to her as a senior junior, and her being appointed silk had vindicated ("given a certain sense of relief to")  those solicitors who had instructed her over the past couple of years on important and difficult cases that could very easily have gone to a silk instead. Anna was deeply grateful for that vote of confidence and the work that she had received over the years from her instructing solicitors – and apologised "for being grumpy occasionally"!
Date:

March 6, 2022

Category: