Gwion Lewis QC – Landmark Chambers, London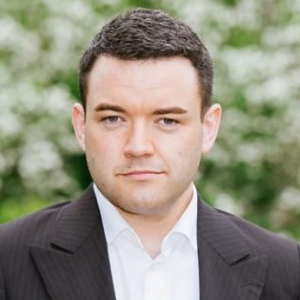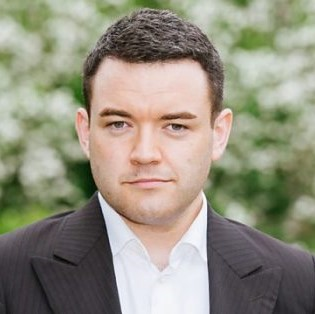 One of the 116 new silks appointed following the 2020 QC selection process, Gwion Lewis QC was called to the Bar in 2005. He specialises in public, planning, environmental, EU and public international law and was a member of the Attorney General's 'A' Panel from 2016 to 2021 where he acted for the UK Government in the most complex cases. These included several that related to the interpretation of the National Planning Policy Framework (NPPF). Born and raised on Anglesey in north Wales, Gwion was one of the very few native Welsh speakers ever to have been appointed as a public law silk.
Amongst many academic achievements and honours, Gwion was a Scholar of Jesus College, Oxford, where he obtained a BA and a BCL (first class) in Jurisprudence and was awarded the Welson Prize for the most promising law student at Jesus College. Gwion also attended New York University as a US-UK Fulbright Scholar and has been a Visiting Scholar at the European University Institute in Florence.  Gwion was first attracted to planning law as it appeared to be one of the most intellectually engaging areas within public law. And having studied the public law principles underpinning planning at university, it was during his pupillage at Landmark Chambers that Gwion really got to grips with the detail of planning law in England and Wales.
Gwion's background has had a profound impact on his career and interests. He was born into a Welsh-speaking family and recalls starting to understand some English at the age of six. Gwion is a strong and passionate advocate for increasing the use of Welsh in the justice system. He points out that almost 30% of Wales' three million population are able to speak Welsh, with substantial variations in the proportions of Welsh speakers across Wales. For example, in Gwynedd in north-west Wales, some 76% of people speak the language.
Gwion believes that the court system in Wales is an excellent supporter of the Welsh language, but despite this, the use of Welsh by parties and witnesses is still relatively limited, particularly in the higher courts. In Gwion's experience, many Welsh speakers who use the court service believe (wrongly) that their case will take longer if they want to use the Welsh language; others believe (again wrongly) that their spoken and written Welsh might not be "good enough" to use in the formal setting of a court. Gwion considers that there is much work to be done to give people confidence to use the Welsh language in the court system. He regularly notifies courts and tribunals across Wales of his wish to use the Welsh language during hearings and the request is always facilitated without question.
As a proud Welshman, Gwion was honoured and delighted to have appeared for the Welsh Ministers in the first case to be heard by the Administrative Court in Cardiff in 2009. In 2014, he became the first advocate in history to conduct a High Court trial entirely through the medium of Welsh. Gwion's activism and advocacy for the Welsh language extends beyond his legal career. In 2015, he was presented with the coveted BAFTA Wales award for 'Best Breakthrough' for presenting a television documentary on the Welsh civil rights movement. In 2017, Gwion was appointed to a three-year term as a member of the Welsh Government's Welsh Language Partnership Council, set up to advise the Welsh Ministers on matters relating to the Welsh language.
During his career, Gwion has not received mentoring in a formal sense, but he has benefitted greatly from working alongside some highly inspiring legal figures. In his first year of practice, Gwion was appointed junior counsel for the Crossrail project, led by Landmark silks David Elvin QC, Nathalie Lieven QC and Tim Mould QC. Gwion says he picked up most  of what he knows about effective advocacy from observing those three silks in action.
Gwion felt ready to apply for silk at a relatively early stage in his advocacy career, being of just 15 years' call in 2020. He had thought he would need to wait a year or two more as he might be considered to lack sufficient experience. But the Covid-19 pandemic meant that Gwion unexpectedly had time available to make an application for silk – which he was aware would be a time-consuming exercise. Crucially, he also found himself with an ideal run of 'substantial' cases. He felt that he could elicit the necessary evidence of excellence across the competencies, so decided to apply despite his earlier misgivings. Not having a long lead-up to the competition to make formal preparations, such as populating an early draft of the form, was not a drawback as Gwion had all the necessary information on his cases to hand.
Gwion did not seek assistance from outside consultants with the application process. He felt strongly that applicants should have the confidence to apply for silk without having to incur large fees on external assistance. Gwion considered it important to use his own words on the form and at interview. He did, however, appreciate why some applicants might seek some assistance with competency-based interviewing skills as this could be something of an unknown. Gwion found the interview a positive experience; the questions, answers and follow-ups all flowed naturally from the application form. He felt that the interviewers were interested "in the real me". This was especially evident in the section on diversity, where rather than focussing on issues relating to gender, ethnicity and disability, the interviewers homed in on Gwion's knowledge, understanding and proactivity in language rights and the place of the Welsh language in the court system.
It greatly assisted Gwion at interview that his practice had been broad in recent years and that he had been willing to tackle new areas of law, such as intellectual property law, when these had arisen. This was especially useful when seeking to demonstrate the oral advocacy competency where Gwion could call on extensive experience of cross-examining experts in various tribunal settings. Gwion's approach throughout his practice had been to accept every instruction for which he had capacity, even those which initially appeared unexciting on paper. In Gwion's experience, many such cases developed in unexpected ways that directly went to demonstrating one or more of the competencies for silk. He believed that he extracted the best evidence of his readiness for silk from his less high-profile cases.
Gwion was delighted and honoured to become one of 'Her Majesty's Queen's Counsel Learned in Law'. More than anything, Gwion hoped that his appointment would encourage all those embarking on a legal career in Wales to give serious consideration to a public law practice to meet the increasing demand for legal services in Wales as a result of devolution.
Date:

March 6, 2022

Category: