We publish below our (now annual) profiles of a selection of recently appointed QCs.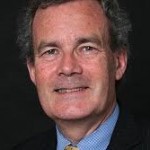 The purpose of publishing the profiles is to illustrate the varied backgrounds and experience of those appointed as QCs. It also helps to demonstrate, through real life examples, that whatever may have been the position in the past, it is no longer the case that advocates have to be white, male, Oxbridge-educated barristers in order to be appointed QC. We also find the preparation of the profiles useful to us, because it gives us the opportunity to gather (admittedly from a small sample) much richer feedback on applicants' views of the QC appointment process. It is thus a valuable supplement to our annual surveys of all applicants, the results of which are also published on this website.
Sir Alex Allan
July 2017

QC – Herbert Smith Freehills LLP, London
Adam Johnson
Adam Johnson QC was one of 113 new Queen's Counsel appointed following the 2016/17 competition. Adam is also one of  six solicitor advocates appointed this year. He is a partner at Herbert Smith Freehills, is a member of the firms' specialist advocacy unit, and specialises in commercial litigation and arbitration, in particular cross-border litigation and cases involving the conflict of laws.

QC – No. 36 Bedford Row Chambers, Leicester
Mary Prior
Mary Prior who was one of 12 women barristers from the regions appointed to silk following the 2016-17 QC Competition. She practices exclusively in serious and complex criminal offences and is a specialist in historic allegations of institutionalised sexual abuse. Mary comes from a northern working class background – her father was a coal miner, as indeed were several generations of her family on her paternal and maternal side going back to the 1600s. Mary had several part-time jobs from the age of thirteen, including in Woolworths, the Co-operative and Sainsbury's

QC – St Philips Chambers, Birmingham
James Morgan
James Morgan QC was one of 113 new Queen's Counsel appointed following the 2016/17 competition. He is a Commercial and Chancery specialist, with wide experience in relation to insolvency proceedings and litigation ranging from deceit claims in commercial transactions to mortgage fraud and to misfeasance claims against directors. James' interest in law was first sparked when his father, a deputy head teacher, took a part-time law degree. At University, James had thought to become a solicitor but his experience of mooting and mini-pupillages led him to aim for a career at the bar "as a more interesting option".

QC – Serjeant's Inn Chambers, London
Sarah Clarke
Sarah Clarke QC, one of the new QCs appointed at the Silk Ceremony earlier this year at Westminster Hall, started at the selfemployed Bar before transferring in 2005 to work in-house at the (then) Financial Services Authority (FSA) for six years, before returning to the Self-Employed Bar, joining Serjeants' Inn Chambers in 2011. Sarah was conscious that such a move entailed an element of risk in 2005, when the attitude at the Bar to such moves was less advanced than currently. However, she believed that to become an expert in her speciality – insider dealing and FCA Enforcement litigation – she needed "experience at the coalface".

QC – 1, Garden Court Chambers, London
Sam Momtaz
Sam Momtaz QC was one of the 113 new QCs appointed following the 2016/17 silk competition. Sam practices exclusively in children law, which mostly involves representing local authorities, parents and children in care proceedings.